National Paralegal Day 2023
This year's National Paralegal Day took place on the 8th November and was hosted in the Jubilee Room at the House of Commons. It was a wonderful event, with a packed room loud with conversations and laughter. It was also the very first year of the NALP Paralegal Achievement Awards and you can see a list of the winners below.
National Paralegal Day is all about celebrating the role that Paralegals play in English Law.


Whether Paralegals work within a solicitor's practice, in house at a large organisation or independently in their own practice, Paralegals fill a void that has been created by the reduction in legal aid. Paralegals are often the unsung, unrecognised members of the legal profession – and yet, each year, they help thousands of people who wouldn't otherwise be able to afford legal representation. On an ongoing basis they support solicitors and their teams to deliver high quality services to clients, and they work hard within organisations as diverse as local authorities, charities and FTSE100 companies.
These awards were given to the person who achieved the highest score for each qualification:
Level 3 Certificate: Madison Earl. Sponsored by Mindful Education, the award was presented by CEO, Mark McKenna.
Level 3 Award: Sarah O'Neill.  Sponsored by the National Paralegal College.
Level 3 Diploma: Dovile Jankunaite. The Kirsty Landa Memorial Award was presented by NALP CEO, Jane Robson.
Level 4 Diploma: Luke Allon. Sponsored by Finders International, the award was presented, via Zoom link, by Deputy Managing Director Simonne Llewlyn.
Level 7 Diploma: Emma Carroll. Sponsored by BARBRI, the award was presented byHead of Employability & Engagement  Robert Dudley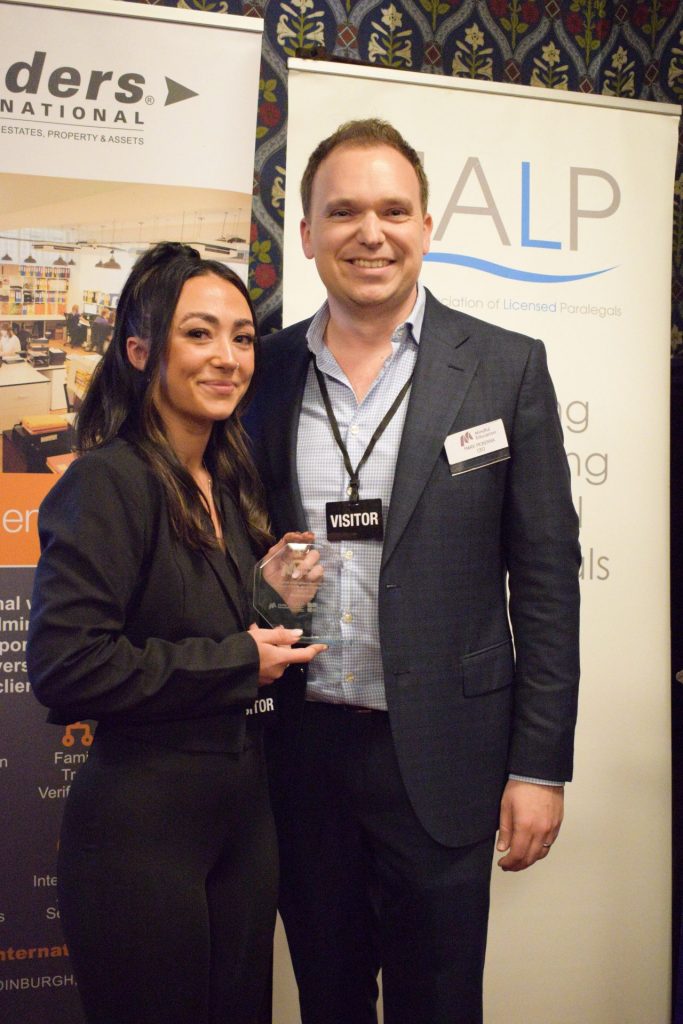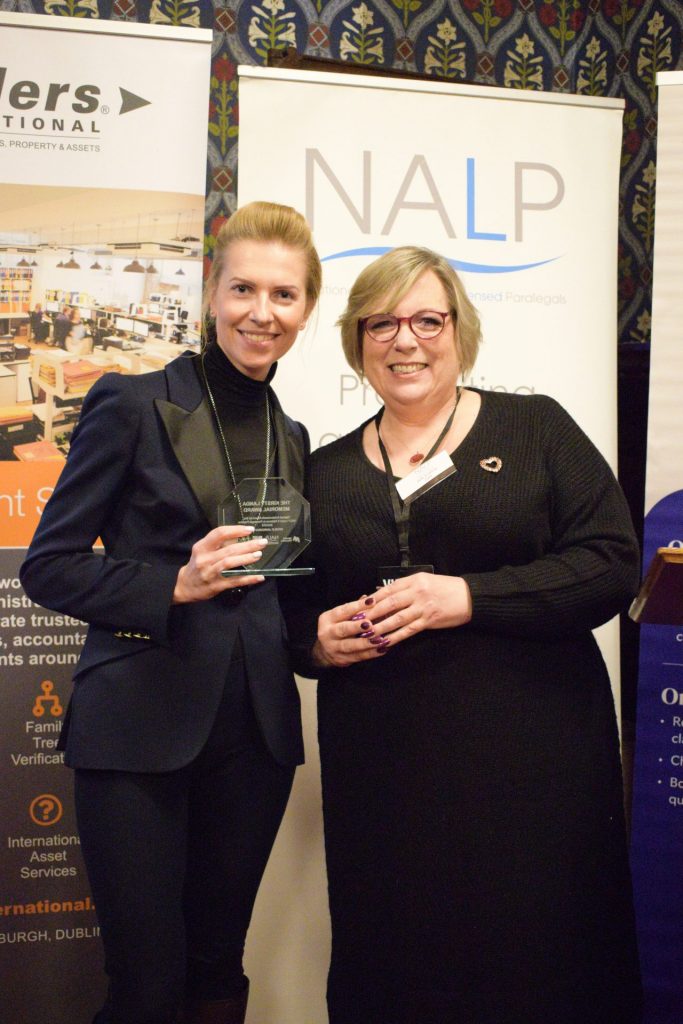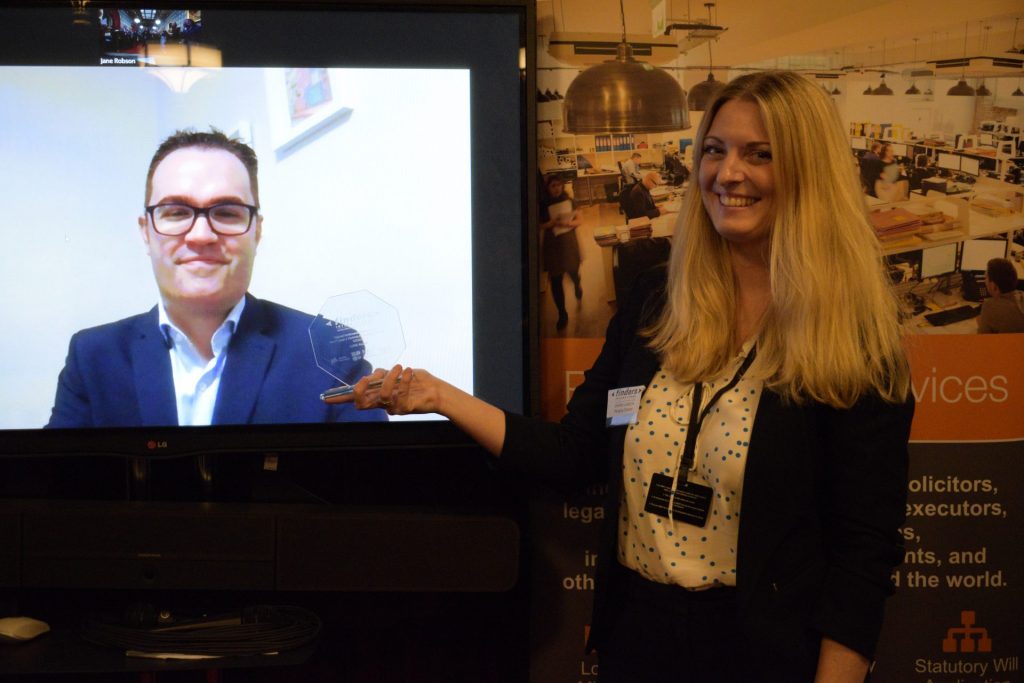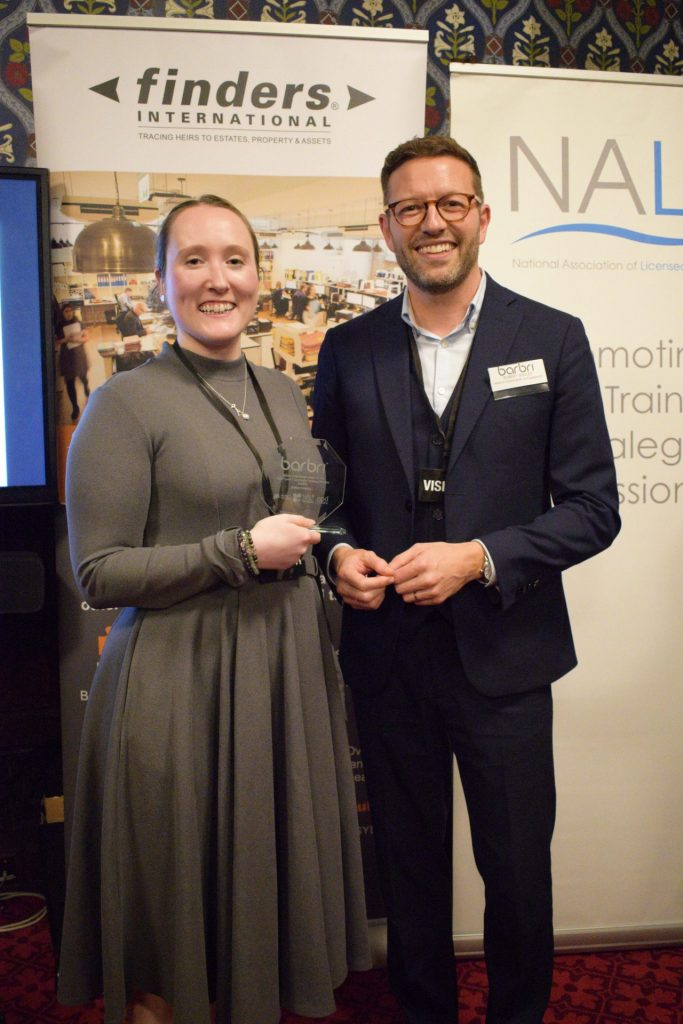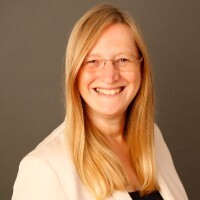 Lyndsey Jones
Lyndsey is a Transformation Consultant for forner Executive Editor of the Financial Times. Lyndsey is an author, journalist and expert on change management and business transformation
Simonne Llewellyn
Simonne is the Deputy Managing Director at Finders International, the probate genealogists.
The 2023 National Paralegal Day was a great success. Mistress of Ceremonies Chantal Cooke presided over a packed room of NALP members, sponsors and staff. We had members from all levels and experiences, from those who were Affiliate (free) members doing their first paralegal qualification to highy experienced Principal Fellows – all getting to know each other and celebrating what it is to be a paralegal.
Lyndsey and Simonne both spoke about their experiences of NALP and how important paralegals are before our CEO, Jane Robson, spoke poignantly about Kirsty Landa, their friendship and Kirsty's life. She will be sorely missed by us all. 
Thank you to our sponsors: Mindful Education, the National Paralegal College, Finders International and BARBRI who made the day possible.